Your First Visit
Enjoy the full array of family dentistry services at our new Airdrie Family Dental location, courtesy of Dr. Lawrence Lai, general dentist. Dr. Lai has served our Airdrie community for 17+ years. Our warm staff is proud to invite you to our new, modernly designed office, featuring a sleek interior and a comfortable waiting room with a Kids Educational Corner.
The first time you visit us at Airdrie Family Dental in Airdrie, we will discuss your health history, past dental experiences, and any anxieties you may have about dental care. To help us serve you best, we need to know what your expectations and needs are for treatment. Urgent concerns, like pain or a broken tooth, will be addressed immediately!
Nervous about the dentist? Have a child with you? We provide tours of our office upon request to take the uncertainty out of your visit.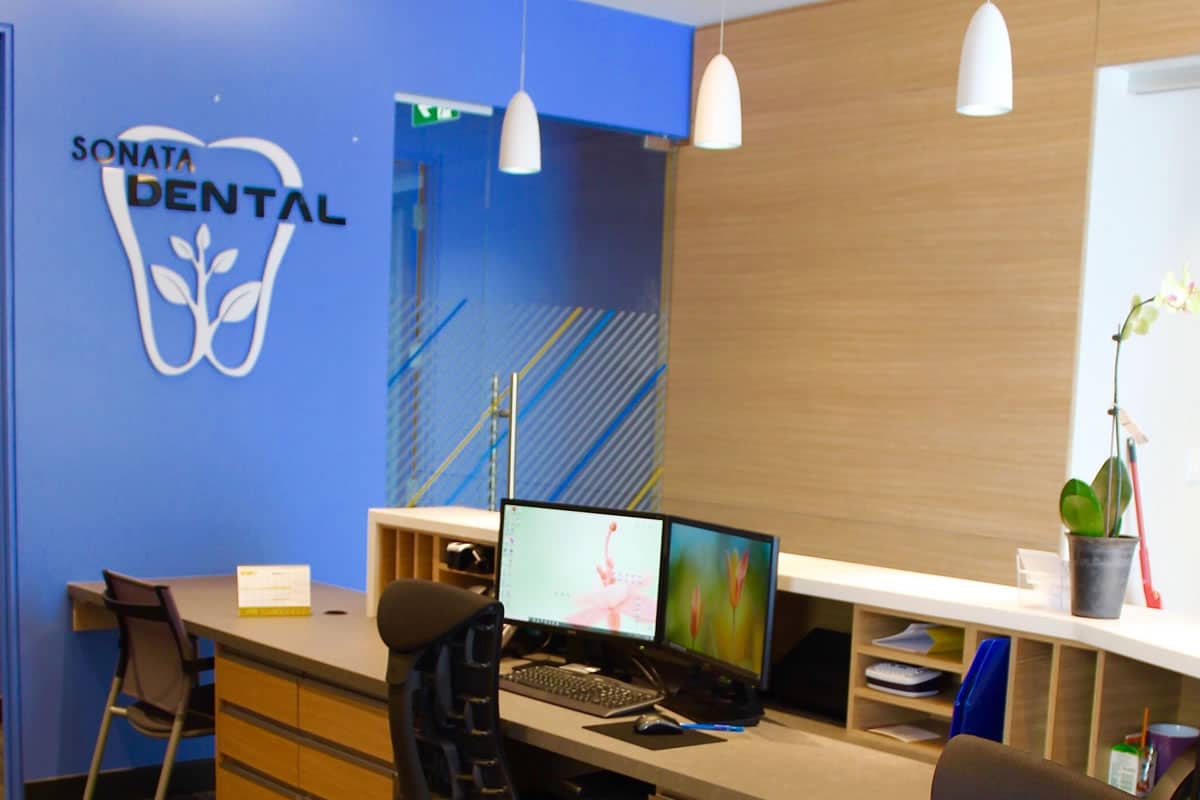 We Don't Rush Your Care
Please reserve approximately 90 minutes of your time for your first visit with us. First, your dental assistant will take a set of x-rays to provide a comprehensive view of your entire mouth, including the roots of your teeth and your jawbones. A periodontal exam will follow to evaluate your gum health and to screen for gum recession. If your gums have no swelling or deep pockets, we will continue with a preventive cleaning.
After your cleaning, Dr. Lai will join you to evaluate your oral health and discuss any of your concerns. If you need any type of restorative treatment, Dr. Lai will go over your treatment options with you fully and informatively, taking your concerns into account.
The Building Blocks of Overall Health
Evidence of gum disease or inflammation requires us to take a different approach. Before regular oral care, your gums need to be healthy.
The same day you visit, we'll perform a full debridement and schedule a deep cleaning for another day. After all, your gums are the foundation to your entire smile! Keeping them healthy is important to your overall wellness, cardiovascular system, and respiratory health.
Give our Airdrie office a call to schedule today.