Sedation Dentistry Airdrie
What is Sedation Dentistry?
Sedation dentistry is any form of dentistry whether it be a cleaning or minor or major dental procedure that it done while the patient is under an anesthetic or sedation. Sedation is an ideal solution for anyone who is nervous about going to the dentist or who wants to have a completely relaxing and pain free experience.
Why You Should Choose Sedation Dentistry in Airdrie
Many people are nervous or anxious about going to the dentist. This anxiety may have stemmed from a bad prior experience at the dentist or they may be nervous about medical procedures in general. In some cases, anxiety over going to the dentist is so severe that people avoid going altogether. This however is a mistake. Regular dental check-ups and cleanings are necessary to keep your teeth healthy. Even with regular brushing and flossing, we all sometimes miss dental plaque which remains on our teeth and eventually hardens into tartar. Once the plaque has turned to tartar, it cannot be removed by brushing alone and requires professional dental scaling in order to get rid of it. So those who miss their dental appointments can end up with tooth decay and other problems.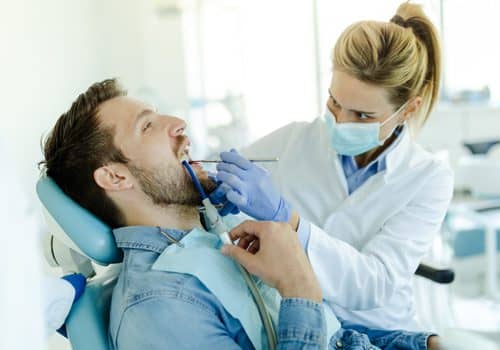 Additionally, when you visit the dentist for your regularly scheduled check-ups, your dentist will examine you for other more serious problems as well such as oral cancer. Oral cancer when discovered early is usually very treatable – but without early diagnosis, it can be deadly. In other words, keeping up with your regular dental visits can literally save your life! But maybe you aren't really all that anxious about a regular check-up. Maybe it's only procedures like fillings and root canals that make you hesitant to visit the dentist. Sedation dentistry can help you here too. Dental procedures that are meant to save your teeth or help preserve your oral health shouldn't be put off. Over time, the situation can worsen if left untreated. But with sedation dentistry, you can have your treatments while you sleep! Sedation dentistry is safe and effective. It will help you to relax during your dental visit – and you can choose the level of sedation that is right for you.
Most Effective Sedation Dentistry Process in Airdrie
If you are nervous about your dental visits or you would simply like a way to make them more relaxing and enjoyable, talk to us today about sedation dentistry. A member of our team will explain the types of sedation that we offer and help you select the level of sedation that is right for you.
We offer three types of sedation including:
Nitrous Oxide – also known as laughing gas, this is administered through a nosepiece. This is our lightest form of sedation – you won't necessarily fall asleep, but you will feel completely relaxed throughout the process.
Oral Sedation– with this method, you are given a pill to take a few minutes before your appointment. Depending on the type you are prescribed, the effects could be anything from making you a bit drowsy and more relaxed, right up to the point of not being able to remember the details of your visit. Your dentist will work with you to help determine the right prescription type and dosage for you.
IV Sedation – For those who prefer to be completely asleep during their dental appointment, we also offer IV sedation. This is where a sedative is administered intravenously.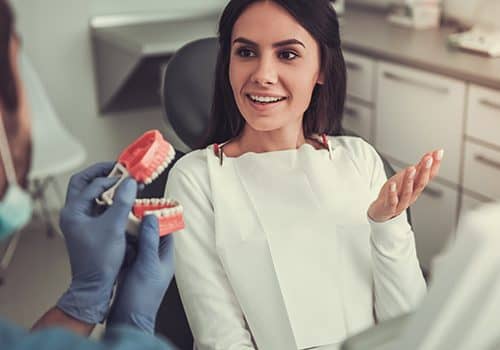 To determine the right type of sedation for you, you will sit down with one of our dentists and they will ask you questions about any current medical conditions, medical history, as well as if you have any preferences when it comes to sedation. As with any type of procedure done under sedation, it is important that you do not drive afterwards. We ask that you have a friend or family pick you up when your procedure is finished.
Sedation Dentistry Airdrie AB (oral and nitrous
sedation $299 and IV sedation $499)
Many people get butterflies in their stomach when thinking about going to the dentist. For some people, full-blown dental phobia keeps them away until they are suffering from badly decayed teeth. If people with dental phobia do manage to make it to the dentist, they're so stressed their musculature is tight with anxiety, which makes procedures feel worse than they are. With the advent of sophisticated sedation techniques, no one has to fear getting the dental care they need.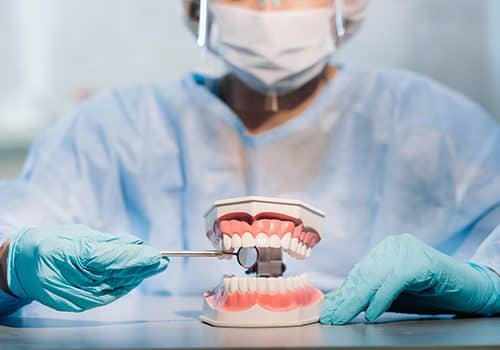 At Airdrie Family Dental in Airdrie, we give you lots of options to alleviate the fear of getting in the dentist's chair prevents you from visiting the dentist.
Minimal sedation. Minimal sedation involves taking a relaxant orally about an hour before your procedure. You remain awake and aware but calm. Laughing gas (nitrous oxide) is also very common.
Moderate sedation. Also called conscious sedation, this kind of sedation will make you groggy but awake.
Deep sedation. You will be able to be awakened but will pass in and out of consciousness.
General anesthesia. You will stay unconscious until the sedative gets out of your system. General anesthesia in dentistry is identical to general anesthesia used in surgical procedures.
At Airdrie Family Dental in Airdrie, we offer a few different ways to relax during dental procedures, including:
Oral sedation dentistry. A pill taken orally produces a state of relaxation and drowsiness. You will stay awake, but you will feel groggy.
You have inhaled minimal sedation. Laughing gas is inhaled through a mask that covers your nose. It's a safe way to eliminate anxiety and tension during dental procedures. Nitrous oxide wears off rapidly.
IV moderate sedation. Sedatives are delivered into the bloodstream through a needle in a vein. IV sedation dentistry near you works rapidly and can be modified as the procedure goes along. It will take several hours to wear off, so you'll need someone to drive you home.
General anesthesia. Just like in general surgical procedures, general anesthesia yields complete unconsciousness. Again, you must have a driver to take you home after the procedure.
It's a common practice for your dentist to numb the tissues around the surgical area, which will leave the site numb for a few hours. If you'd like to schedule an appointment for Airdrie sedation dentistry in T4B 3G4, just let us know! Our team serves many patients from Airdrie, Old Town, and Willowbrook.
How We can help you with sedation Dentistry in Airdrie
At Airdrie Family Dental, we offer a full range of dental services from check-ups, cleanings, and fillings to crowns, root canals, orthodontic procedures and full mouth restorations. Any of the services that we offer may be performed under sedation. If you have been putting off dental work or even just your regular check-up because you feel anxious about going to the dentist, don't put it off any longer. With sedation dentistry, you can have a relaxing experience while our professional and caring dental team looks after your oral health. Contact us today to book your consultation.
Book your free consultation for Dental implants in Airdrie
If you are missing one or more teeth, and it doesn't matter if it is on the top or bottom row of teeth, we can help. You don't need to wear dentures or get partials since we can help you get a permanent solution for your missing tooth. We care about each patient that comes through our doors and provides the best dental care possible. If you are interested in implants, but need to know more, or need to know if you are a good candidate, please call us today. We are here to help you and all your dental needs and look forward to booking your free consultation.
Visit Our Airdrie Implant Dentist Today
Interested in starting dental implant treatment in Airdrie? Contact Airdrie Family Dental today for full dental implants in T4B 3G4. We would be happy to get you on our schedule at our office near Old Town and Willowbrook.